Good evening! Well I'm sorry I'm a bit slow AGAIN... just feeling a little under the weather here... blaming the cold that descended upon us!! Anyway enough on me!
THIS WEEK
Mad for Markers is sponsoring
Michelle's
Make it Monday Linky

party
!!
Hop on over the the blog
there
for some wonderful inspiration! I just love this idea that Michelle's had and great how it's really taken off.. so is no longer a post at the top of her blog but has it's very own blog!!!
Coming soon...
We have ordered in some new stamp... The new clear stamps that Kristy
....
from Some Odd Girl
has created!!!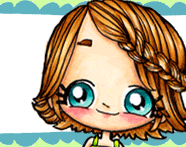 So stay tuned as they should be on their way across to skies to Mad for Markers!!
from The Greeting Farm
... We have also placed an order for MORE Creepin' Kits AND the entire new release.. there are some beauties coming, I now people are going to absolutely LOVE them!!!

Submissions due for Copicendium -

in just 4 days time - 20th May... so if you would like to submit something please do so ASAP!
a note on the COLOUR CONFERENCE (7-9Oct)
There are now some categories in the website for day visitors at the Colour conference in October! If you would like more info please let us know... we will be releasing a draft schedule for the conference in the next week!
There are still places available for day visitors AND for the accommodation too.. we'd love you to join us!!